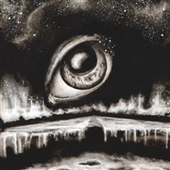 UFO ÖVER LAPPLAND
s/t
SULATRON GER
During heavy jams, long motorized rhythm sessions and frantic freakouts, the debut album by band from Umeå, Lappland took shape and offers tracks full of powerful rhythms, spacey sounds, trancy basslines, and repetitive guitars.
CD
13,50 €
UNCLE ACID & THE DEADBEATS
Wasteland
RISE ABOVE UK
British heavy, melodic, garage horror-rock unit is on his way home. A disorientating journey through Kevin Starr's (AKA Uncle Acid) dreams, this album glides from punchy and direct psych-rock anthems to the viscous. Recorded at the legendary Sunset Sound studio in Los Angeles.
CD
15,00 €