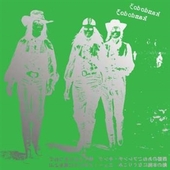 KANDODO 3
K3
ROOSTER
2019 studio full length from Bristol based sike-o-nauts, led by Heads' Simon Price. This continues the trajectory of outer space excursions found on their previous releases. Recorded over the past three years and aided by fellow Heads guys H.O. Morgan and Wayne Maskell. This album finds 3 psychonauts taking time out to dive into the dronal repetitions of deep sleep. Guest guitar from fellow sike-head John McBain on the final half of the 40 minute soundtrack which makes up sides 3 and 4. Reminiscent of Popul Vuh, Neu!, Fripp & Eno.
CD
14,00 €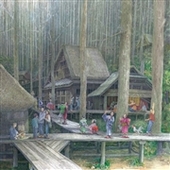 KURACHI, KUMIO
Sound Of Turning Earth
BISON
Prog folk from Japan, recorded by Jim O'Rourke. Kurachi solo on vocals and guitar, mixing surreal lyrics and theatrical vocal personas with unorthodox tunings inspired by Japan's national instrument the koto.
CD
12,50 €