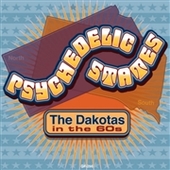 V/A
PSYCHEDELIC STATES: The Dakotas
GEAR FAB US
Upcoming
(PLEASE NOTE: UPCOMING RELEASE: ANNOUNCED RELEASE DATE: 14.1.21) This edition, dedicated to the '60s Brit invasion and garage rock scenes of North and South Dakota, offers 32 tracks. Featured bands include The Embermen Five, Lost Souls, The Mystifying Monarchs, Pawnbrokers, The Tracers, The Trenchmen, The Train, The Rejects, The Trippers, The Keepers, Dynamic Dischords, The Bleach Boys, The Cornerstones, The Chateaux, The Bird Dogs, Dale Gregory & The Shouters, Gemini 6, The Inner Light, The Ride, The Lost Souls, The X-Men, The Mighty Magnificent 7, The Treasures and more.
CD
12,50 €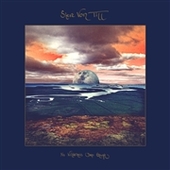 VON TILL, STEVE
No Wilderness Deep Enough
NEUROT US
5th solo album from member of NEUROSIS, TRIBES OF NEUROT and HARVESTMAN offers a swirling blend of ambient, neo-classical and gothic Americana that dives into the darkness of modern life. A sonic document of rural psychedelia that transcends the physical world towards a greater spiritual acceptance, connecting naturalism and spiritualism.
CD
17,00 €