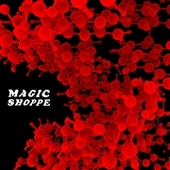 MAGIC SHOPPE
Doppelganger/S.F.O.
HYPNOTIC BRIDGE
Based in Boston and inspired by The Velvet Underground, My Bloody Valentine and other drone-laden, feedback-and-fuzz-using bands, they offer 2 tracks of dark, dreamy, shoegaze psychedelia. Songwriter and lead guitarist Josiah Webb used three fuzz pedals with tones turned to pure treble for the fuzz. The ending riff is a nod to Roger McGuinn: highly compressed, clean and with maximum treble, creating a tone that evokes The Byrds' 'Eight Miles High.'
7''
12,50 €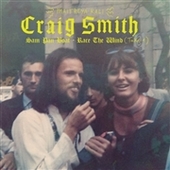 SMITH, CRAIG (MAITREYA KALI)
Sam Pam Boat/Race The Wind
MUNSTER ESP
Reissue of 2 psychedelic tunes from the early '70s. After experiences with LSD and meditation, Craig Smith left behind his career as a composer for a.o. The Monkees, and became self-professed psychedelic guru Satya Sai Maitreya Kali. Using that same name, he released two psych albums in 1972.
7''
7,50 €